SOLFREE PEPPY SAN
Solfree Peppy San (Rusty) has a wonderful disposition and he is great to handle and be around, quiet with very correct conformation. He stands 14.3 hh. He has a good hip, broad chest, short back and good bone, all packaged behind a pretty head. His gentle mind, conformation, athleticism are generously passed down to all of his offspring, along with his good looks. Complete with great old World Champion bloodlines!

Solfree Peppy San is broke under saddle. He was training for the Reining Futurity as a two year old when an eye injury prevented him from continuing to show. He passes his easy trainability onto his offspring. His offspring like to work! They can rope, ranch, work a cow, barrel race, rein etc. They are not lazy horses.
Here is your opportunity to breed to a stallion who has the qualities that stay in demand throughout the years - disposition, balanced conformation, agility, durability, and pretty!
Solfree Peppy San's foals are register-able with both the American Quarter Horse Association (AQHA), the American Paint Horse Association (APHA), and depending on your mares foundation percentage the Foundation Quarter Horse Foundation (FQHA). Solfree Peppy San is 90.63% Foundation and his 5 panel test results are N/N.

If you are interested in breeding to Solfree Peppy San, please contact us! We are offering a breeding fee of $350 ($100 booking fee, $250 when you bring your mare). Live foal guarantee. Wet mare care included. Dry mare care $5/day. Hand breeding or pasture breeding.
Powered by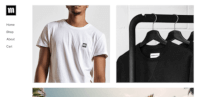 Create your own unique website with customizable templates.